Flowers
Flowers have still been displayed in the Church for Special services that we have been able to have and we are hoping to do more at Christmas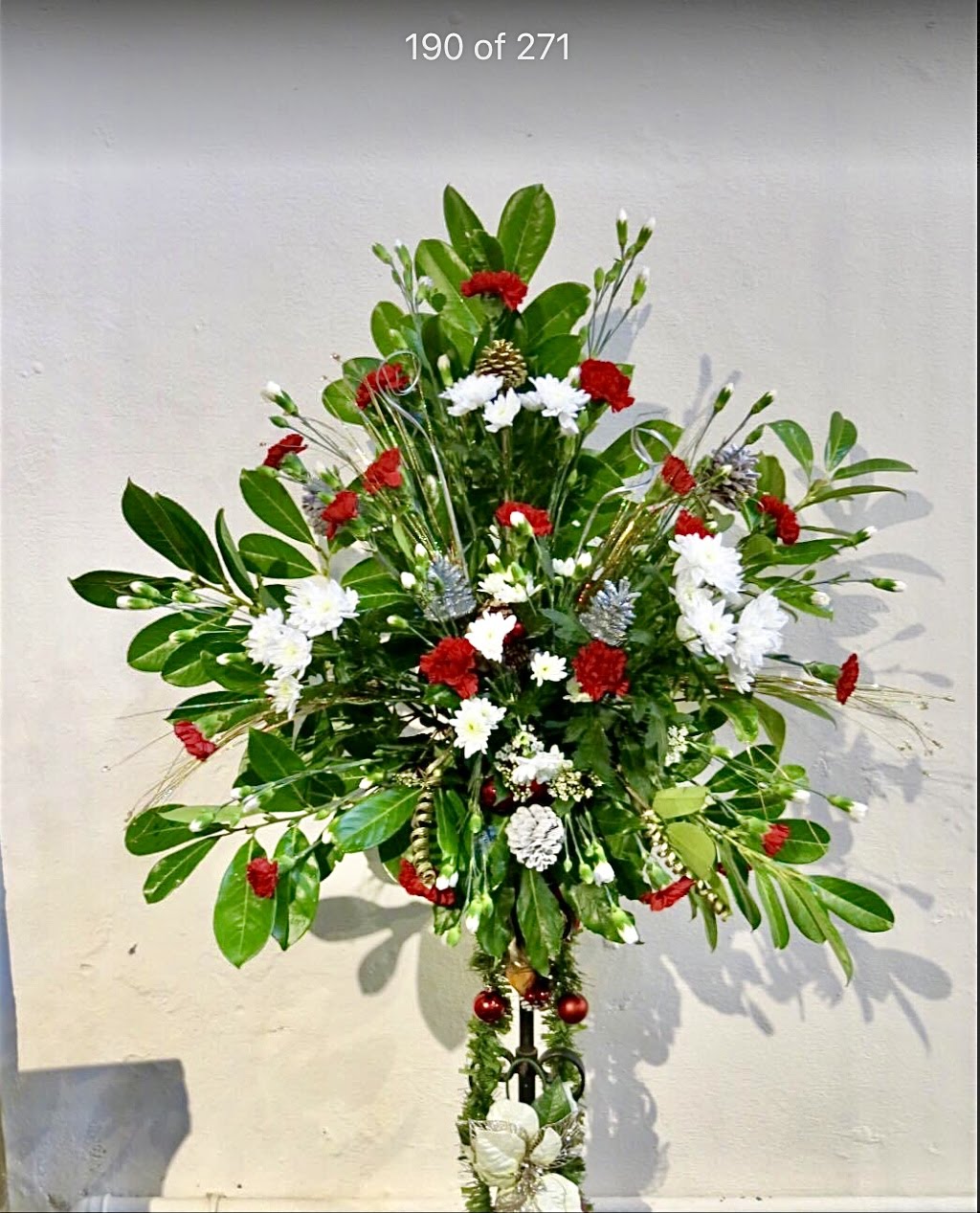 The Flower Team would welcome donations in memory of loved ones for the Christmas flowers. Please place in an envelope (cash only) with the name of who the donation is in memory of clearly marked on the envelope. Donations can be left at 128 Gordon Road or 1 Gordon Road. Many thanks for your support. Sue Vincent and the flower team.
About the Flower Arrangers
The 'flower ladies' are kept busy throughout the year, providing displays in the church from week to week, as well as making special arrangements for the many weddings at St Mary's.
Brides may choose the colour scheme for their flowers, and if they have preference for particular flowers, this can be accommodated. Arrangements are usually placed at the High Altar, pulpit, gates, font, and some pew ends. The charge for wedding flowers varies according to the number and type of arrangements requested.
Extra flowers are also provided at Harvest Festival, Christmas, Easter (including lilies in memory of departed loved ones), and during the Adur Festival to enhance the exhibitions which take place at that time in the church.

---

The flower arrangers usually meet on Friday afternoons, and would warmly welcome new members. The flowers are mainly paid for by contributions from the congregation. Offers of spare greenery or donations to the Flower Fund would also be gratefully received.