Music at St Mary de Haura
Music at St Mary de Haura is a registered charity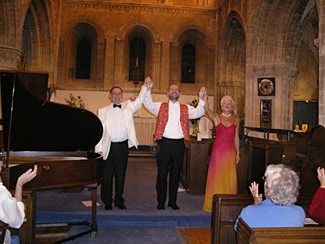 A wide variety of instrumental and vocal music is performed, and admission is free to many concerts. During the year, social events for members are arranged and a newsletter produced.
---
Our aims and objectives are:
promoting and holding concerts in St Mary's
giving opportunities for local performers as much as possible
supporting choral services in St Mary's
Members receive details of special services, concerts and social events. They are also entitled to a price reduction when admission to our own concerts is by ticket.
---
Annual subscription (renewable on 1st November of each year):
Individual: £15
Joint/Family: £20
Senior Citizen/Student: £7.50
Membership forms are available in church, and can be downloaded here.
For further information, including concert proposals and bookings, please contact:Richard Evans